Strength and Mobility Classes Available At All Locations
Ohana Academy's Strength and Mobility program will develop strength and power you never though you had. This fitness oriented program will help you set goals and then surpass them. You will become confident both physically and mentally as you hit mitts and pads, learn the techniques of boxing and Muay Thai, and get into the best shape of your life. The great thing is, no matter what your fitness level, no matter your background, Ohana Academy's Strength and Mobility class will get you in the best shape of your life. This program is a kick butt fitness kickboxing conditioning program that focuses on helping you achieve your goals and the confidence you desire!
Kick Off Those Pounds While Kicking Off Your Frustrations With Ohana Academy's Strength and Mobility Class!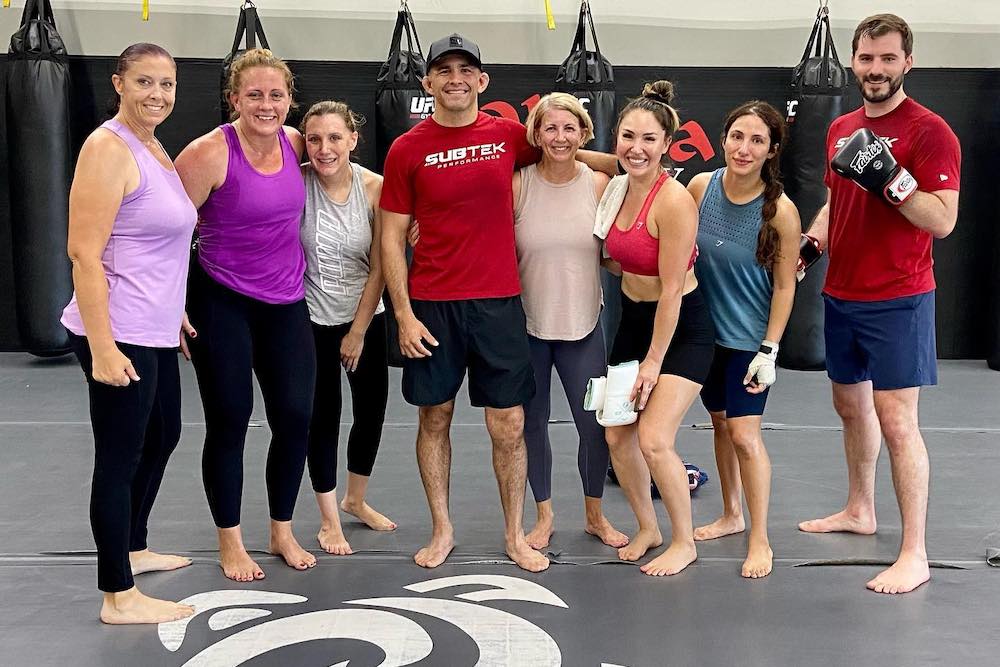 This class is much more than just punching and kicking. While other programs will have you punching at air, our program will have you punching and kicking heavy Thai bags and pads. This adds a critical element to your fitness training as the bags offer resistance, and leads to better muscle tone. This intense, fat-burning, muscle-building workout allows you to stay away from dirty, crowded gyms, and transform your body in a supportive, helpful environment and lead you all the way to achieving your goals and success!