BJJ Classes are Available at all Locations
Exercise your mind and body, and learn valuable self-defense with the martial art that is developed with the concepts of leverage and technique at its core, Brazilian Jiu Jitsu. Being able to dominate and neutralize a larger, more aggressive opponent is a hallmark of the art. Our professional and skilled staff will teach you ground control positions and leverage maximizing techniques to create confidence and energize your competitive spirit.
Get On The Mat With Ohana Academy In San Antonio at All Locations
Students of Ohana Academy's BJJ classes develop confidence, reduce stress, and anxiety all while getting in the best shape of their life. Our classes begin with light calisthenics and mat drills before starting our drilling technique. These drills are done over and over to help muscle memory and help our students retain technique. Ohana Academy Brazilian Jiu Jitsu classes also include sparring (or rolling). Students put their techniques to the test with training partners who can resist and counter just as they would in an actual fight, providing valuable real-world experience should the techniques ever need to be applied in an actual fight. The benefits of BJJ are great and include massive improvements in stamina, strength, flexibility, and mental clarity. In addition to this, social skills are improved as a result of interacting with individuals and the group as a whole.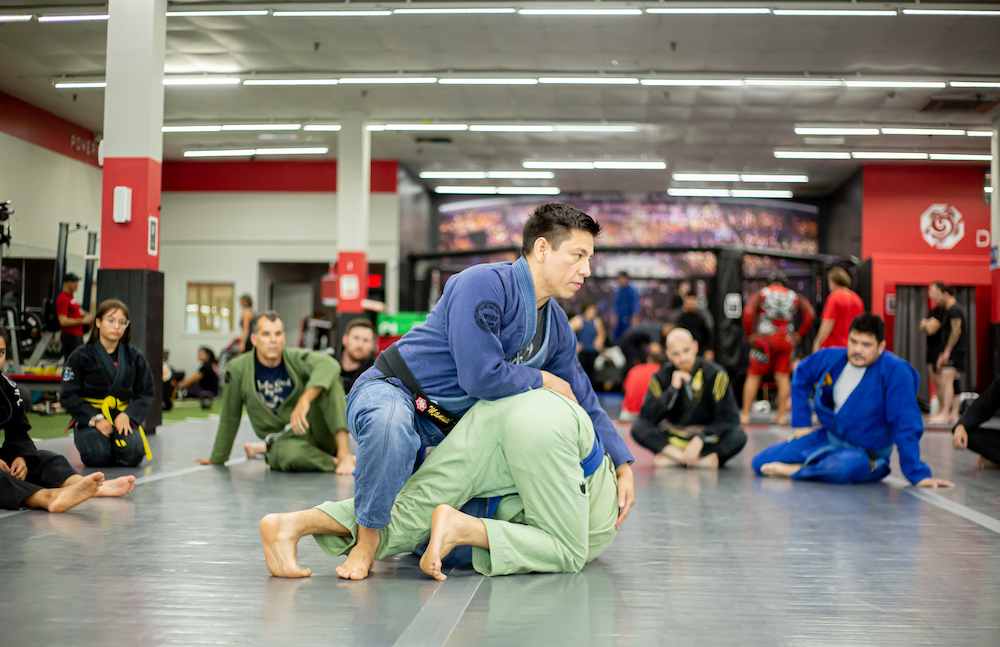 Why Wait? Sign Up For Ohana Academy Brazilian Jiu Jitsu Classes Today!
With the many classes currently on our schedule and our flexible private class times, you are sure to find something which best suits you. Fill out the short form on the side of this page to get all the information you need sent directly to your inbox.
Benefits of Brazilian Jiu Jitsu
Exercise Your Mind and Body
Reduce Stress & Anxiety
Energize Your Competitive Spirit
Learn Valuable Self Defense
Safe, Fun Curriculum
Get In The Best Shape Of Your Life